Factory
LSP
Your subcontracting factory in Tunisia on a surface of 5000m².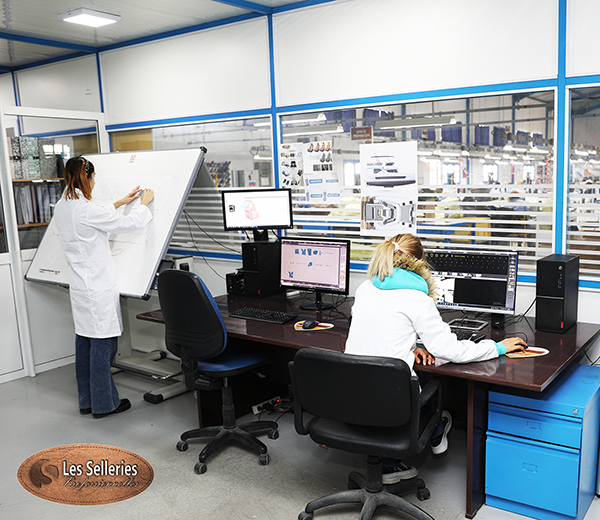 Studies and prototyping
Our company industrializes prototypes and collections for our customers. The study and design department performs the tasks relating to these activities.
We have the equipment necessary to work with various raw materials (fabrics, leather, imitation leather, etc.).
We have professional software for CAD processing of items and ornamental operations (Embroidery, laser effects, etc.).
During this phase, discussions with the client on the relevant requirements and industrialization recommendations are essential.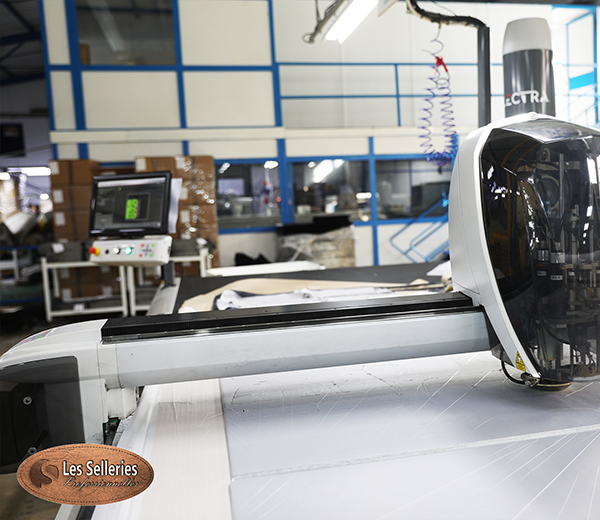 Cutting
The cutting service is responsible for quilting, cutting, checking and kit-making of the cut materials (fabric, toe, leather, carpet, PVC, etc.).
We have an efficient automatic cutting system linked to CAD software.
We also have the necessary material for cutting with punch for leather.
The main objective is to minimize overconsumption of materials and to have a quality of cut that meets customer requirements.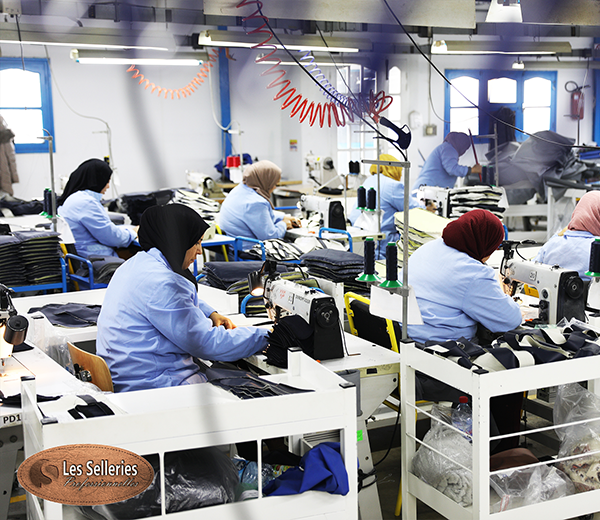 Manufacturing
The production department includes 5 production lines which carry out the operations of preparation, stitching (with various machines and programmable robots), embroidery, collage.
Our machine park is constantly evolving, allowing the best efficiencies and always more precision. We study and
make each model with infinite attention, from prototyping to production. We offer a variety of material assemblies, embellished with multiple stitching possibilities (single, double, invisible, overlap, etc.).
The highly adjusted, tailor-made or small-volume products are dedicated to manufacturers, equipment manufacturers or dealers who want quality work and comply with current tests.
Technical records are used to ensure manufacturing meets customer requirements.
Quality control and finishing
LSP ensures quality manufacturing, not just quality control. Quality monitoring begins at the prototyping stage, where the product is checked to meet customer specifications. The quality guidelines are integrated at this level in the technical file. Prototypes are validated by the customer, if necessary, and the person authorized at LSP level.
During manufacturing, a control is carried out for the first parts and continuous monitoring is carried out by a quality technician independent of the manufacturing process. For new products, additional validations are carried out.
A 100% control is carried out at the end of production to ensure product compliance with the requirements formulated by customers. Finishing and packaging is done in accordance with the requirements predefined by customers.
A sample check is carried out at the end to meet the requirements of the quality management system and customer requirements. The quality control information is processed to identify areas for improvement.